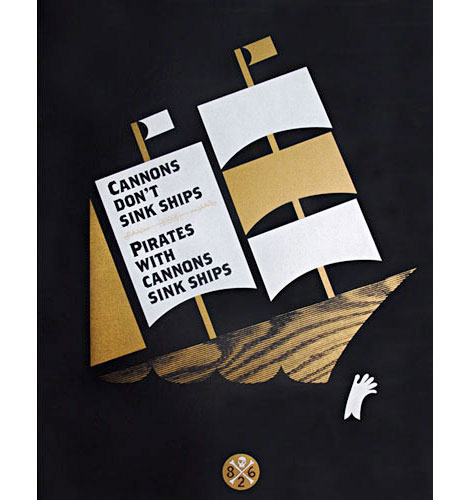 Some years ago I began hearing about a world of kids and writing that existed in the back room of the Pirate Supply Store on Valencia Street. The more I heard about it, the more magical it sounded.
I imagined navigating a store full of eye patches, Jolly Roger flags, treasure maps, and swearing parrots to finally find a secret entrance to an otherworldly place where brave children writers banged away on old classic typewriters. I could hear the click-clacking of keys, the ring of the return bell, and I could see the sheets of paper flying out into the air and drifting toward the floor, covered in flawless sentences.
And though my imagination got a few details wrong, beyond the shelves and drawers of pirate paraphernalia, simply sectioned off from the store by a short rope and a bolt snap, there is, in fact, a big enchanting room where kids come every day to work hard at reading, writing, and learning. But I only came to know this once I began to volunteer at 826 Valencia.
Continue reading about a day of volunteer work at 826 Valencia in The Bold Italic article, "Wunderkinder."
gertruda-jensen reblogged this from nikkigrattan
nikkigrattan posted this